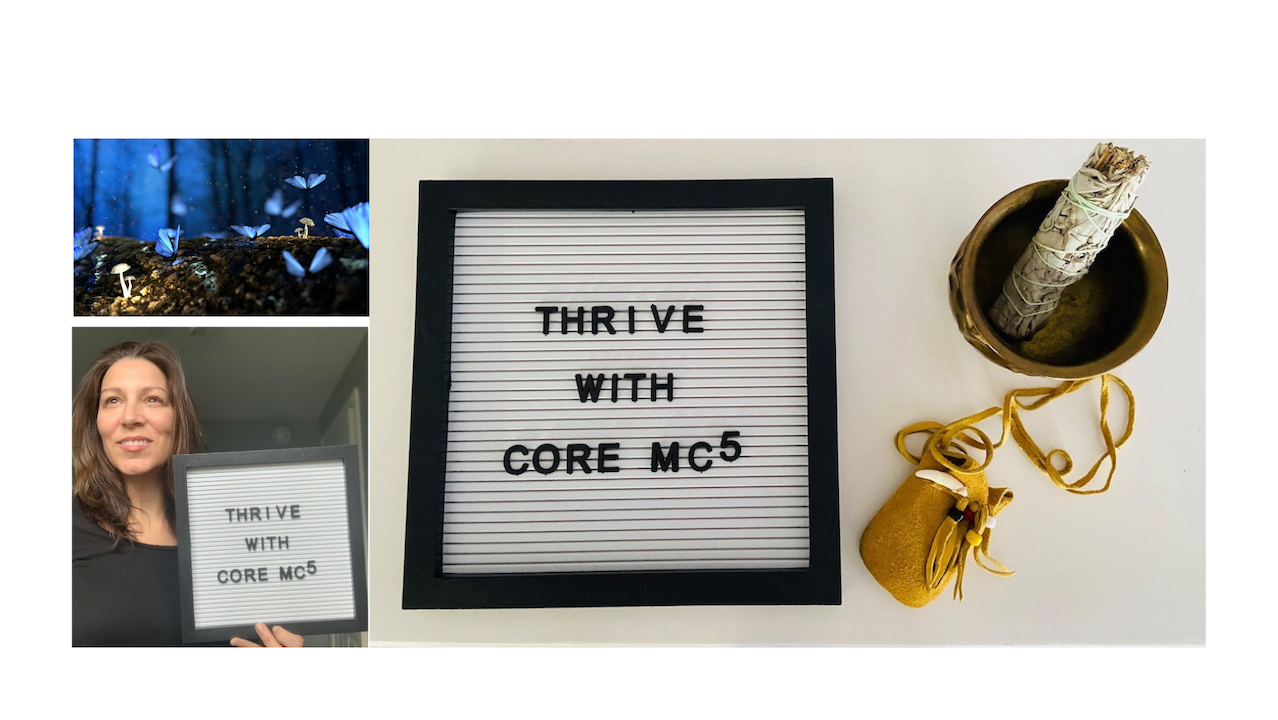 REGISTER today to access INTRODUCTORY offer(s)
Susan O'Quinn is currently building a NEW Mental Health Wellness Program: THRIVE-Core MC5. Susan is seeking 'beta testers' to help her package the program and measure its effectiveness. Register to participate in this behind the scenes process and assist in its development. Learn about the core beliefs and ingredients that dismantle common difficulties like anxiety/depression and shift to fuelling wellness.
COURSE DATES: MARCH 7 -APRIL 17, 2021
Learn Susan's 'go-to' method for reducing and preventing common illness' like anxiety, depression (and a host of other diagnostic categories) while enhancing personal functioning and relationship to self. Learn to be your own best friend and develop your recipe to fuel optimal personal wellness.


CLICK HERE for Frequently Asked Questions

REGISTER now to be a founding member of the "CORE THRIVER" Team
BETA TESTER: Available now at NO FEE

YES...sign me up...this sounds interesting and I'd like to help!
What you get:

Inside access to program material in exchange for user feedback.
Detailed instruction on the 7 ingredients of the CORE MC5 formula, including the science and the experience that back them up.
Navigational tools for predictable hurdles.
Shortcuts to embrace and express your optimal you.
Access to private facebook group for 'Beta Testers and Backstage Pass' participants.
Private learning portal, including videos, reading material and bonus resources
& more in development!!
What you give: (all 3 required)
Provide anonymous feedback regarding material content, resources, user experience and effectiveness.
Complete anonymous surveys/ pre-post screening/ questionnaires as requested.
Provide program testimonial /user review before official launch.
I want access to this information NOW but do not wish to provide feedback/testimonial along the way.

JOIN WAITLIST FOR OFFICIAL PROGRAM LAUNCH

I'd prefer to be notified when all details are sorted out and program is ready for official launch
Complete registration document.
Include contact information to be informed of official launch date.
Please note: This is the only time Beta Tester and Backstage Pass rate will be offered.
COMPLETE AND SUBMIT REGISTRATION (step1) :

PROCEED TO PAYMENT (step 2)