To respect privacy and confidentiality, all identifying information has been removed from client testimonials shared on this site.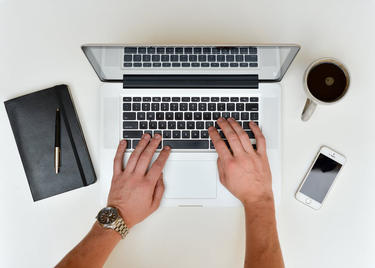 "I just want to thank you again for your help. When I go back now and reread our earlier exchanges, I feel really good about the progress I've made based on our previous work. It's made a big difference, and I've found one of the benefits of this type of e-counselling is that I keep learning and gaining insight over time. So that's really been helpful - thank you!"
Returning Client
Creating Personal Wellness
I wanted to commend you on your fabulously insightful commentary. You challenged me to think differently and consider angles I hadn't [overanalyzed] myself. My few sessions with you were exactly what an issue like "this" requires - a sounding board. I will request you again should I ever feel such interpersonal pressure again as you were wonderful in assisting me in this growth period in my life.

Registered Social Worker
-Clinical Guidance & Consultations
Thank you very much for everything that you have helped me with.I have found an online group to talk to, and am just feeling my way around that. I haven't buddyed up with anyone yet but hopefully that will happen. (there is no way they will help me as much as you do). Thanks for your help Susan, I wish you were my next door neighbour ! You have been so helpful.

Adoptive Mother
Parenting & FASD
Our interactions were very satisfying. It was easy to communicate and share issues. The accommodation was perfect and coming to your office was manageable. Thank you for working with my availability.

Male
Individual Counselling for PTSD.